Transforming your Harrisburg Stay
Our Renovation Progress
Some very exciting happenings are underway at Sheraton Harrisburg Hershey Hotel as we prepare to unveil our newly refreshed spaces.
Our refreshed spaces will include all guestrooms, lobby, restaurant, Club Lounge and meeting spaces. As we strive to provide you with a more seamless experience, we invite you to take this journey with us and keep up-to-date with the latest news on our hotel renovation below.
We look forward to welcoming you soon!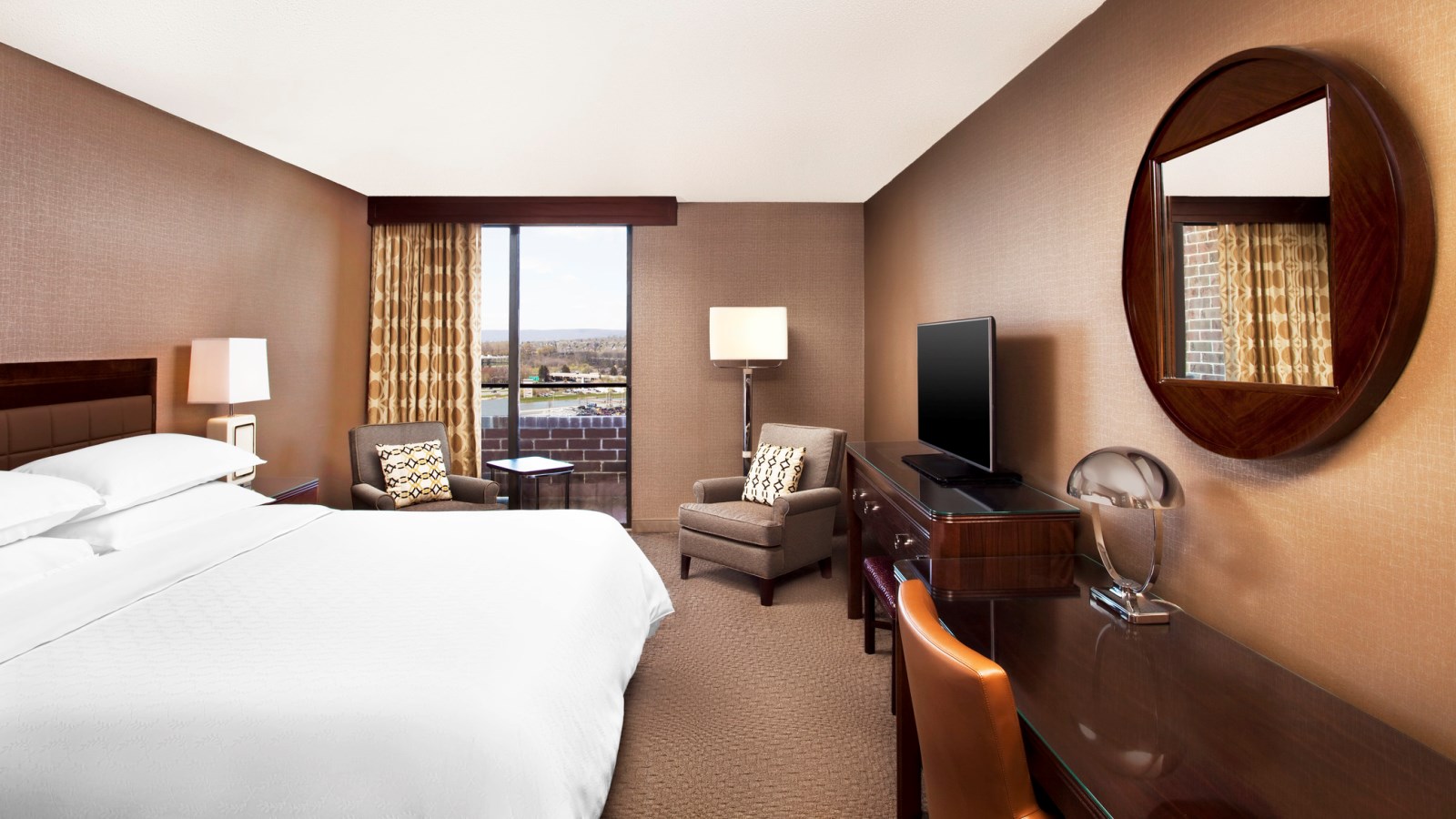 REFRESH: STANDARD GUEST ROOMS
All of our standard guest rooms have undergone a complete refresh including new carpeting and vinyl. Each standard guest room also features refined bathroom enhancements such as new tile and sink. Guests can now recharge and freshen up with ease.
RENOVATION: SHERATON CLUB LOUNGE

Our fully renovated Sheraton Club Lounge and guest rooms allow guests to indulge in an elevated travel experience, filled with exclusive benefits and special touches. With brighter and restyled space and furniture, our Club Lounge brings guests access to a truly modern VIP experience.
RENOVATION: MEETING SPACE

Illuminate the minds in our freshly renovated meeting space. Spanning over 15,600 square feet of vibrant space, our rooms now feature enhancements including new vinyl, carpet and lighting. Hosting your meeting or event with us will spur more collaboration and innovation than ever.
Upcoming in the Pipeline
RENOVATION: LOBBY & RESTAURANT

Towards the latter half of this year, we will begin the transformation of our lobby and restaurant areas. We look forward to welcoming you with a fresh new look when you arrive, and to enriching your stay with a contemporary space to indulge in our delectable dining options.